'Christmas with Kim-Joy' is the latest cookbook by The Great British Bake Off star and author Kim-Joy, we caught up with Kim-Joy to ask all about her new book and more. Take a look at this below: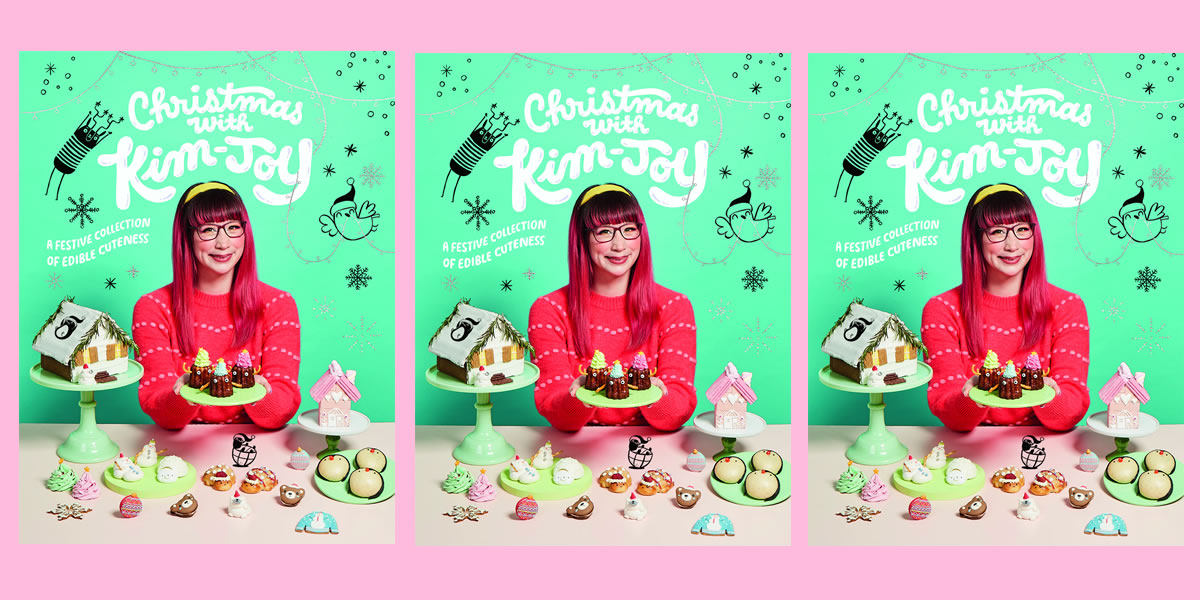 We earn a commission for products purchased through some links in this article.
Hi Kim-Joy, your new festive book looks stunning, what made you do a Christmas book?
"Thank you! My publishers (Quadrille) mentioned it as something they're looking for, and I thought it would be perfect because I could imagine all the cute animals associated with Christmas, plus amazing festive flavours and all the colours and fun."

Here's a tough one, if you could pick your favourite recipe from the book what would it be?
"That is a tough one! I have definitely given a different answer to this question every time I'm asked, because I love all the recipes, and my favourite probably depends on my mood when you ask! On this rainy pyjama day I'm having, my favourite is the Polar Bear Semlor buns. They're a traditional swedish cardamon bun filled with almond paste and cream – typically made for Easter, but the flavours are perfect for Christmas so I wanted to put my own festive twist on them. Hence the cream is piped in cute polar bear shapes!"
After your success in the 2018 Bake Off, what first got you interested in baking?
"I baked a little bit as a child but not more than the average person, and neither of my parents or any of my family or friends had any interest in baking. There isn't a specific person or moment that got me into baking, it was just something I dabbled in on and off, and I was drawn to the unique blend of both science and art in baking. Eventually people started complimenting me on my bakes, and that just encouraged me to keep baking and improving my skills!"
We'd love to know what's next for you, Kim-Joy?
"I'd love to write another book, I love the creative process of it. I'm almost working on a card game themed around baking, which we're aiming at bringing out next year! I'm keeping writing recipes as always, and fingers crossed for lots of exciting things in 2021."
And finally, we like to ask everyone we interview – What's Christmas like in your household?
"I've never had a typical Christmas – I celebrated it a bit when I was a child but my parents split up and family was fragmented so we just stopped celebrating it. When I went to University I spent a few Christmases with friends and their families, or I worked on Christmas day (when I worked in a care home and also in an inpatient unit). When I met my partner Nabil about 6 years ago I started having more consistency around Christmas, and now we have our two cats Inki and Mochi who we celebrate with too! We make tons of food of course, and chill out in comfy pyjamas all day. We also went to Japan one year for Christmas and had KFC (!) as that has become the tradition over there!!"
A huge thank-you to Kim-Joy for taking the time to answer our questions!
Christmas with Kim-Joy: A festive collection of edible cuteness is available to buy from Amazon on Hardback for £10.29 and on Kindle for £7.07.