Feast your eyes on the food and drink you'll be able to buy at Tesco this Christmas, including twists on those must-have Christmas classics and a host of Vegan choices.
We're dreaming of a delicious Christmas.
From show stopping cake centrepieces, the ultimate party nibbles or a main which is sure to have your guest tummy rumbling, Tesco festive offering if packed full to the brim of gorgeous goodies.
We earn a commission for products purchase through some links in this article.
PARTY:
You'll be dancing your way to the buffet table as the UK supermarket launches Tesco Finest 8 Barbacoa Beef Tacos £5, Tesco Finest Prosciutto Crudo with Truffle and for something a little more decadent the Tesco Finest 10 Prawn Roses £5.
However it's new range of Vegan prducts are set to really hit the spot. Choose from Tesco Brussels Sprouts Bites, Mozzarella & Pesto Arancini Balls and Tesco Brie & Cranberry Garland.
THE MAIN EVENT:
Tesco have a host of Christmas day dinner alternatives including Tesco Finest 2 Smoked Scottish Salmon Gateau Slices, Tesco Finest Stuffing Wreath with Pigs in Blankets & Cranberry Compote and for Vegans the Tesco Finest Butternut Squash, Mushroom & Chestnut Wreath is sure to get your taste buds tingling.
DESSERTS & SWEET TREATS:
The finest of desserts and sweet treats can be found in aisles this festive season, as Tesco showcases a huge range. From Tesco Finest Belgian Chocolate & Clementine Cake serving 14 to Tesco Finest Passionfruit Sleigh which has Santa's reindeer's ready to take flight.
Tesco Pig in Blanket Chocolate Hollow may rival M&S's Percy the pig this festive season with its white chocolate hollow body and strawberry flavoured face. Tesco Finest 6 All Butter Pastry Deep Filled Mince Pies with Courvoisier®VS Cognac £2 are also back plus you can tuck into Tesco Free From Enrobed Cookies & Cream biscuits.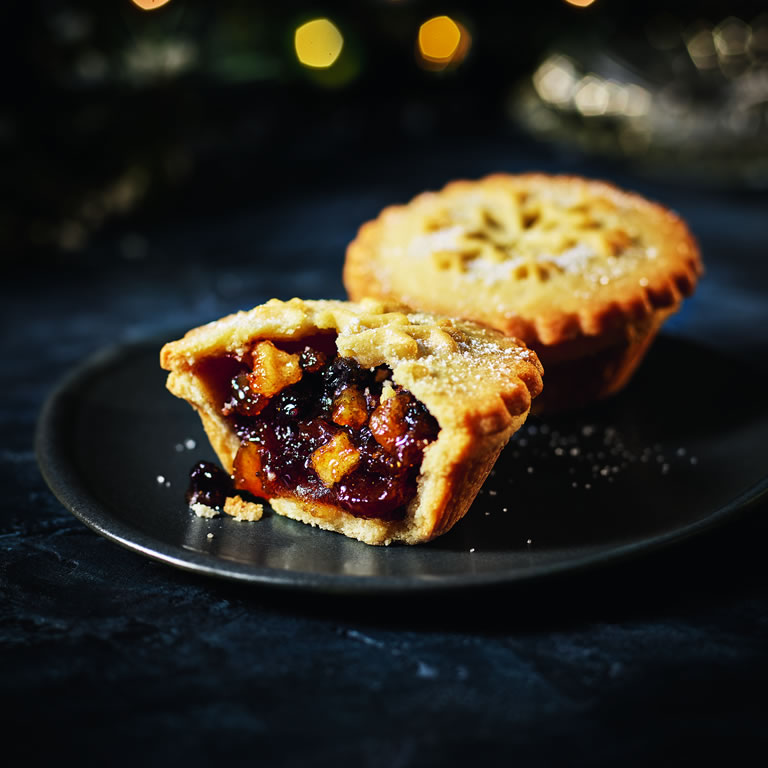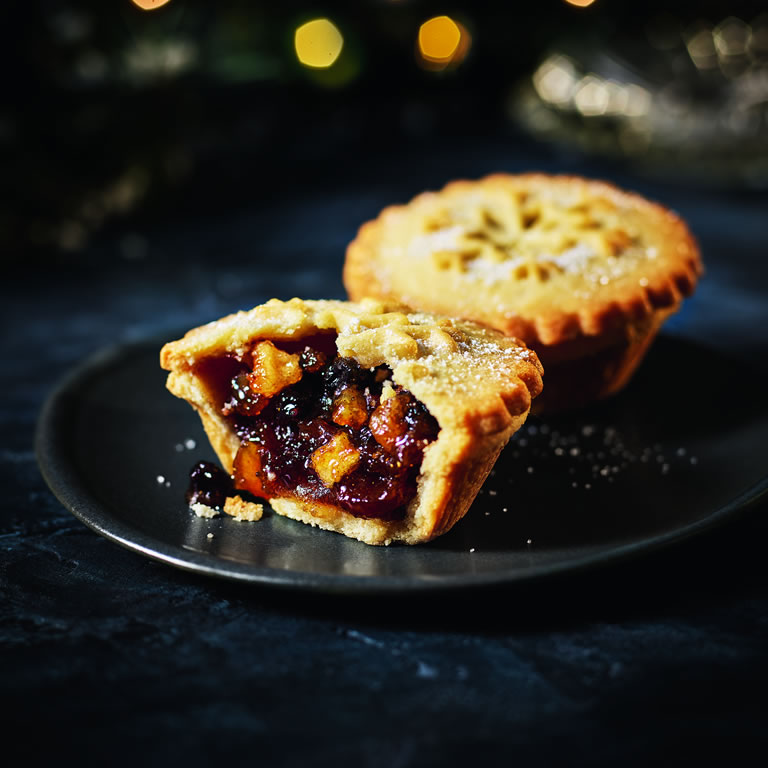 THE CHEESE BOARD:
Hands down the cheese board is one of our must-haves during the festive season and we've fallen in love with Tesco Finest Create Your Own Drunken Cheese, yes drunken cheese! simply add an alcohol of your choice and leave to infuse for 24 hours.
You can shop Tesco Groceries HERE
Our shopping list just got a whole lot bigger.
(All images: Tesco)