Studio is next in line to start selling half Christmas tree's which are perfect to keep the cats from destroying and for more PRESENTS!
BUY NOW Studio 6ft Parasole Christmas Tree £44.99
If you've not got the space or are just sick of having to put the baubles high enough up so the cat doesn't knock them all off, then, Studio has got you covered as the brand is flogging this specially designed 'Half Christmas Tree' for £44.99.
The Parasol Christmas Tree includes 389 tips and a sturdy metal stand which Studio says "is perfect for anyone looking for an alternative space-saving Christmas tree."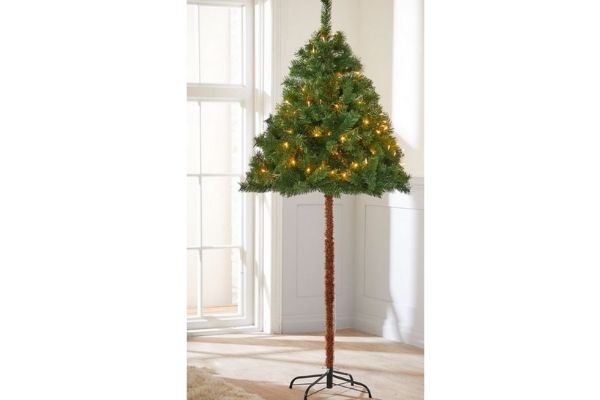 Well at £44.99, it's pretty cheap compared to big bushy 6ft tree's which could skin you well over £150, however, no lights are included.
Who knows with all that extra space underneath, Santa might just feel a little more generous.
BUY NOW Studio Parasole Six Foot Christmas Tree