BBC One and Netflix announce a stellar cast line-up for this years Christmas mini-series, Watership Down. Including an original song by Sam Smith.
Get ready with the tissues!
Expect emotions to run high this festive season as BBC One and Netflix announce the remake of Watership Down.
Being remade into a family-friendly' BBC miniseries, the two part special will feature a star-studded cast of actors.
According to The Telegraph no expense has been spared, with a budget of around 18m being spent, although this has not been confirmed.
Inspired by Richard Adams' classic novel, is set in the idyllic rural landscape of southern England, this tale of adventure, courage and survival follows a band of rabbits on their flight from the intrusion of man and the certain destruction of their home.
James McAvoy will take on the role of the brave and intelligent buck, Hazel, alongside Fiver (Nicholas Hoult), Bigwig (John Boyega), Clover (Gemma Arterton) and Strawberry (Olivia Colman) plus if this wasn't enough Peter Capaldi plays the wounded seagull Kehaar and Sir Ben Kingsley as General Woundwort.
What a line-up, but it only gets better as…
Sam Smith will sing Fire on Fire, the theme to the series, he said: "I am so excited and honoured to be a part of this new adaptation of Watership Down. This story is so powerful and timeless, and it has been thrilling to work with Noam and his team and the incredible Steve Mac on this song for it. I hope everyone loves it as much as I do. x"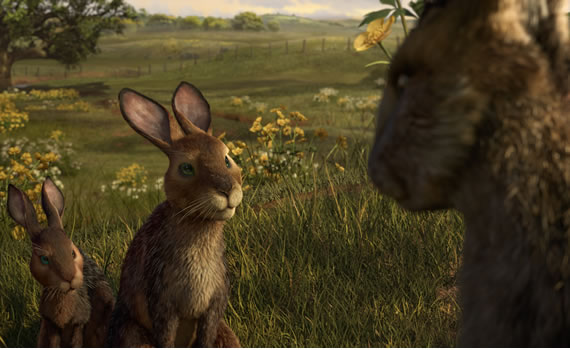 Watership Down will be shown on BBC One as two special feature length episodes this Christmas.