Looking for an audio player for kids that does not have a microphone, camera or ads? Then the Yoto Player is the ideal player, we were kindly sent this to review, here's what Mandy from our team thought.
We earn a commission for products purchased through some links in this article.
Amazon, £79.99: SHOP NOW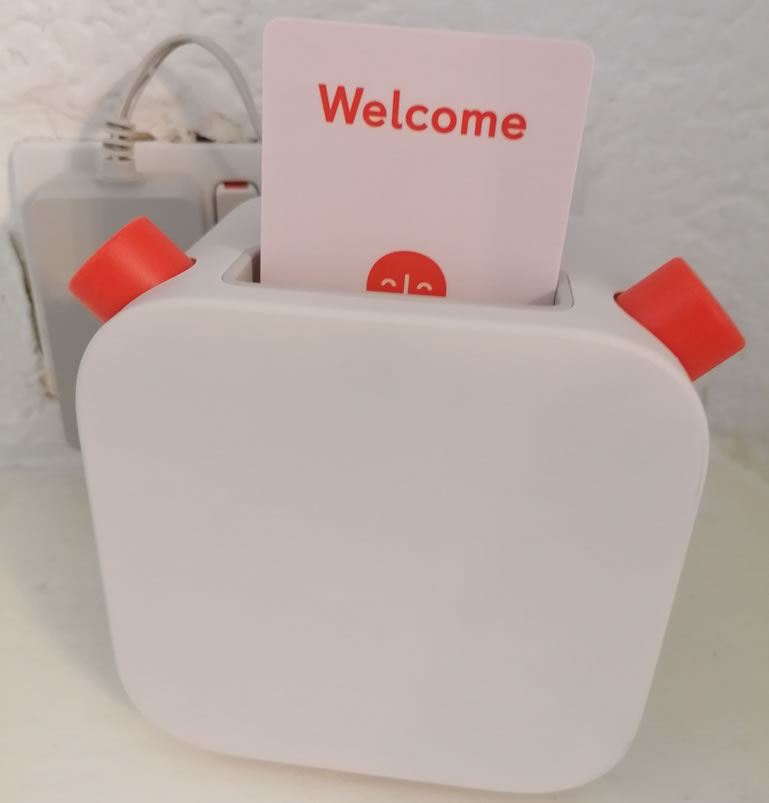 Mandy said: "In this technology era, it can be difficult to keep a check on everything your kids are doing, so when the Yoto Player arrived, I was really keen to try it out. When I first removed the player from the box I was impressed with its fun design and it looked fairly simple to set up. As per the instructions I pressed the power button which is on the bottom corner of the Player until the display illuminated red and then blue and had a smiley face on the front and then placed the Yoto Player on its included Dock and plugged it into the mains.
I downloaded the parent's companion app as this would allow me to get the Player online, activate and play audio cards. In the app I followed all of the instructions to pair Yoto with my phone and this also allowed me to manage parental settings, Once this was all done, I could easily personalise Yoto Player to me in the Player Settings in the app. I gave my Player a name and was able to set sleep times and choose other things including the night light colour.
Using one of the Yoto storybook cards, I simply pop this into the slot of the top of the player and it began reading the book, if I wanted to book to stop I simply removed the card from the player. There was the option the go backwards, forwards, adjust the volume and even plug in a headphone Jack. This also has Bluetooth capability built-in so I could even use this as a smart speaker to play music by connecting my phone to this in my bluetooth settings.
As I mentioned there was even a nightlight feature and I could set sleep and wake times which is a great way to establish sleep patterns for kids. There were 7 different stories which are all sold separately, these included Roald Dahl Danny The Champion Of The World, Animal Sounds, My First Lullaby Album and my personal favourite Mog's Christmas by Judith Kerr.
Amazon, £79.99: SHOP NOW
Overall I loved the fun and educational way the Yoto Player has been set up and I really like the fact that kids can play audio in a safe environment, brilliant player!"
Yoto Player is available to buy from £79.99 with audio cards for books, music, radio and much more.