Introducing the most beautiful and wise gift to buy any newborn parents this Christmas – the moKee Midi Cot Bed, here we review from start to finish.
moKee kindly sent us this product to review however all opinions are our own. Here is what Holly from our team thought: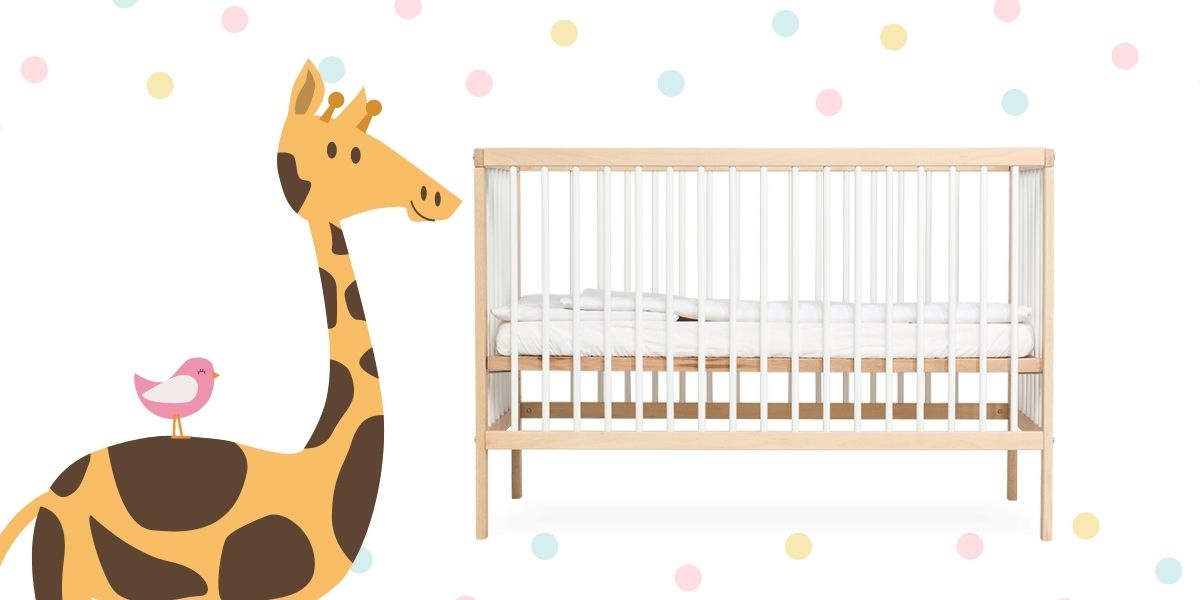 "Most of our festive friends who visit UnderTheChristmasTree's podcast and social media accounts will know, that I'm pregnant with my first child so when moKee kindly sent across its Midi Cot Bed in pure white, it took a huge burden off my shoulders as it was the ultimate gift which will last for a very long time.
We all know that your baby's first domain is the nursery, it's where memories are made with your child and also where your little one needs to get quiet peaceful rest when sleeping, so ensuring I had the perfect cot was essential. A few things you should know about the midi cot bed before I fully get started. It's available in four certified beechwood colours: White Beech, Stone Teal, Dusty Aqua and White, there's an option to choose a mattress and drawer and measure at a decent size of 143.6 cm x 74.4 cm x 84 cm, plus this will last from newborn all the way up to 4 years old!
When moKee sent us the Midi Cot Bed it was superbly packaged so no damage would come to it, a relief to me as I really didn't want to have to send back due to scratches or breakages. On opening, I separated all parts and already I knew I was going to love the final outcome.
Although John from the team (also my Dad!) helped me to build the cot, (as the moKee cot bed is self-assembly) it was really easy and fast to assemble, to be honest, I didn't really need the help that's how particle this is. Using the Allen key to fix the bolts, and set up, it took around an hour for John to finish. I was over the moon with the finished results, it was the ideal size for my room and its dazzling white colour will fit perfectly with all of my other accessories.
As the Midi cot bed from moKee will grow with your child (all the way up to 5 years old) as it has a removable panel which easily transforms into a toddler bed – this is probably one of the most desirable features for me of the bed as I don't need to think about buying something for the next four years – phew the baby will be costing enough!
With just around two weeks to go before my little one arrives, my mind has been completely at ease knowing the moKee Midi Cot bed is the ideal solution for my baby's sleeping needs.
Plus, instead of family or friends (or even yourself) buying hundreds of little gifts that may never be used, or remembered this Christmas, this would make the perfect long-lasting gift for any newborn.
Stunning, practical, sustainable and yes, I'll certainly be purchasing more of moKee's children products."
moKee's Midi Cot bed will cost £199 and is available in four soft colours, with a mattress and added drawer option.