The Range has launched its Christmas shop and it looks oh so festive! Take a look at some of the highlights below:
Acrylic LED Snowman – £54.99 SHOP NOW
Mink Metallic Sitting Gonk – £5.99 SHOP NOW
Hanging Pink Doughnut – £1.29 SHOP NOW
Acrylic Reindeer Mother and Fawn – £39.99 SHOP NOW
Traditional Bauble Poinsettia Wreath – £34.99 SHOP NOW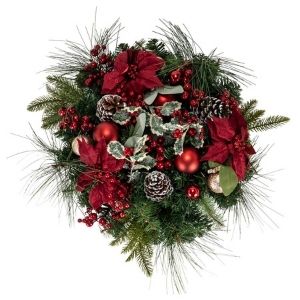 LED Acrylic Santa With Multicolour Parachute – £29.99 SHOP NOW
Set of Three Gonk Christmas Boxes – £14.99 SHOP NOW
Studio.co.uk have also showcased over 500 products for its Christmas shop and John Lewis & Partners have showcased this year's Christmas decorations and themes. It really is beginning to look a lot like Christmas!