Get ready for an uplifting story of friendship and families this Christmas as Annie Clarke releases the latest instalment of the Factory Girl Series – Christmas on the Home Front and we have one to giveaway over on our official Twitter account.
Scroll down to find out how you can enter.
It's October 1942: As Christmas approaches, the evacuees decide a pantomime is just what Massingham needs. Viola, who is enjoying her life away from the factory hopes that her romance with Ralph will have a happy ending. Fran receives an unexpected arrival which turns her world upside down and Beth is starting to feel as though she's regaining control of her life after her husband's shock confession.
The fourth Factory Girls Novel – 'Christmas on the Home Front' by Annie Clarke is sure to keep you feeling warm and cosy this festive season.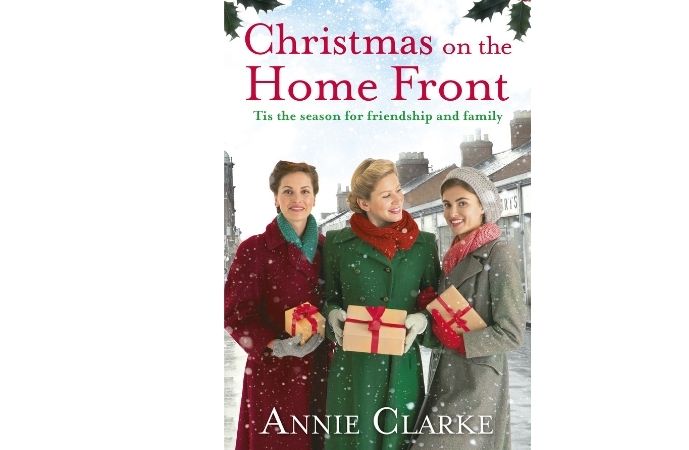 Wondering what inspired Annie to create 'The Factory Girls' series or how the Clarke household celebrates Christmas? read our exclusive interview with the author here.
We earn a commission for products purchased through some of the links in this article
SHOP NOW Annie Clarke 'Christmas on the Home Front', £6.99
HOW TO ENTER
TWITTER: Follow @underxmastree RT and use hashtag #Christmasiscoming
This competition will run from October 22nd 2020 at 11.00am until October 29th 2020 at 3.00pm. Please see our full Terms And Conditions and read our Privacy Policy.