Waitrose has revealed this year's Christmas food offerings including new for 2021 a Three Fish Roast, plus Heston Blumenthal dishes which will simply blow your tastebuds.
A special Christmas is full of delicious flavours.
Now we've reached the less than six months to go mark, supermarkets up and down the UK showcase a glimpse of what they will have to offer this Christmas and if we're completely honest food really is one of the main highlights of the day, and this year (like previous years) Waitrose has created a delicious feasting menu for the whole family to enjoy.
This year's key highlights? think about coffee-infused products, nostalgic creations and time-saving centrepieces so the whole family can enjoy the big day. Sophie Harrison Partner & Assistant Product Developer said: "Being with family will be even more special this year, which is where our slow-cooked Christmas centrepieces can help. As well as impressing your guests with their rich flavours, they'll also allow for more time with loved ones and less time in the kitchen, because most of the cooking has been done for you."
So, without further ado, we've put together our highlights from Waitrose & Partners Christmas food selection including Heston Blumenthal's big new hits.
BUFFET, CANAPE & PARTY
Whether it's a lavish do or an intimate soirée your table should be creaking at the bones with the weight of more-ish nibbles to gobble up and when it comes to finger food, Waitrose has a bite for everyone. This year enjoy munching on the jewel-coloured dim sum with a soy dipping sauce and Mini New Yorker Style Pastrami Toasties, do we really need to share?
Plus if you really want your guests to never leave the buffet table then the Mediterranean Style Antipasti Platter will do just that.
MAINS & SIDES
Traditional turkey will always have a place on the Christmas Day table for some, however, the trend for alternative meats has rocketed, which is why Waitrose has a plethora of centrepieces for you to choose this year a No.1 Dry Aged Bone-in Sirloin of Beef Matured in Beef Dripping Slow-Cooked Bone-In British Venison Shoulder and a Three Fish Roast which is bound to be gone before you even get started.
If you're looking for a meat-free 'alternutive', we simply love the look and sound of the Vegan Jewelled Roast with a Fruity Centre.
DESSERTS & CAKES
Now, we know it's not just us who thinks that dessert is basically the most important dish of the day, so let us introduce you to Heston Blumenthal's latest creation, The Giant Cracking Penny. If like us you remember hoping to find a penny (or sixpence) at the bottom of the pud, this is a new modern-day twist of the nostalgic dessert. Crack open the crispy Belgian chocolate shell to reveal a sumptuous layer of chocolate mousse with hazelnut ganache sitting on a crunchy hazelnut and chocolate base, our taste buds are tingling!
Or perhaps a triple helping of Waitrose new Vegan Winter pudding could just hit the spot.
CHRISTMAS SPECIALITIES, CHOCOLATE & CONFECTIONERY
A time-honoured after-dinner treat, coffee and chocolate have been infused into three uniquely tempting products by the UK supermarket a Tiramisu Panettone topped with dark chocolate and coffee biscuit pieces, Heston from Waitrose Espresso Martini Chocolate Torte and our favourite the Chocca Mocha Wensleydale which has the ultimate post-dinner combination of creamy cheese, chocolate and coffee nibs and chocolate liqueur.
Other highlights include 6 Vegan mince pies, a Panettone Baking Kit for the whole family to get involved with and of course the famous No.1 Brown Butter Mince Pies with Courvoisier.
Moving on to chocolate and confectionary there's a gorgeous selection of treats you can divulge including Best of No.1 Luxury Chocolate Edition.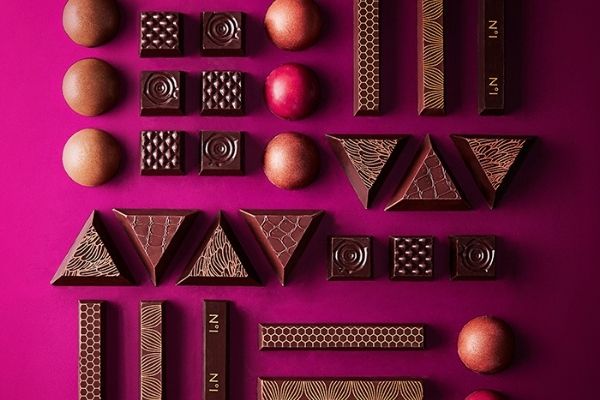 CHEESEBOARD
Grazing over the cheeseboard, for us, happens at any time of the day, if it's out it's getting eaten and this 2021 you can create a decadent spread easily with Waitrose selection. Choose from Baking Camembert with Garlic Doughball Wreath, Chocca Mocha Wensleydale, a Baking Camembert with Truffle & Acacia Honey Drizzle and a wax-coated Cheddar star with a hint of caramelised onion, we can't wait to dig into this lot.
CHARITY
Two brand new charity baubles will support several important causes. The Charity Heart Rainbow Bauble, in the shape of a bright rainbow heart, will support NHS Charities Together, with 25% of the sale from each bauble going to staff and volunteers caring for Covid-19 patients. The Advent of Change charity tree decoration is an iridescent bauble embellished with 10 different star designs, each representing a charity supported by sales.
So whether your gobbling on seconds, cramming in your 9th mince pie of the day or simply grazing on the never-ending cheeseboard, there's one thing you can guarantee, you'll certainly hit the snooze button on the sofa after filling your belly with this lot.
READ MORE TESCO UNVEILS CHRISTMAS 2021 FOOD OFFERINGS