It's that time of the year again where our "mince-spies" eyes cast an in-depth look at the clues & hints of what we think will be John Lewis 2020 Christmas advert.
We all know the high-street shop's advert has become a staple of the Christmas calendar and although details are being kept firmly under wraps, we just can't help but share our prediction on what this year's ad will be, so we've rounded up all the clues we have found and although we've been wrong every year, is our luck about to change? We'd like to think so.
As you already know, UnderTheChristmasTree loves predicting the John Lewis & Partners Christmas advert to get you into the pre, pre, PRE Christmas mood and this year, we spotted one or two hints and clues.
We earn a commission for products purchase through some links in this article.
Let's start with exactly what we know, Themes: Seven new decorating themes will grace the JL department store, this includes: Impressionism, Bloomsbury, Art of Japan, Renaissance, Pop Art, Post-Impressionism and Art Nouveau. The UK retailer stated that these themes were inspired by and the idea that art is for all to enjoy, could this be a nod to an advert where we see families from around the UK are creating their own fun way of preparing and celebrating for Christmas?
Baubles and Decorations, like last year when you could buy Excitable Edgar inspired gifts to support the ad, we've scoured its online Christmas shop to see if any potentials stand out. So far we've noted animals are playing quite a big role in the decoration department with JL releasing a huge range of animal tree decorations, including Partner and Junior Buyer for the Christmas store, Jason Billings-Cray who told us his favourite animal was the Koala.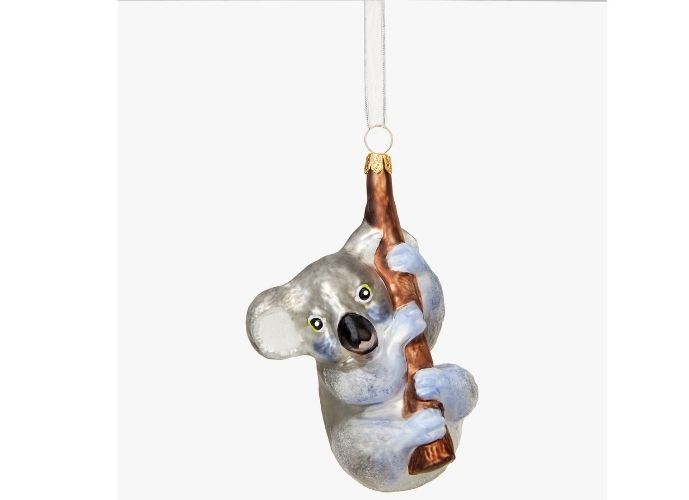 Music: So far we've noticed that 3 out of the 10 songs used in John Lewis Christmas ads were from B-sides and only two artists (Ellie Goulding 2010) and last years song by Bastille were in the charts on that year. This year, we've got our eye on 'Come Together' or 'Lean on Me' perhaps preformed by Harry Styles as a duet with Sir Captain Tom taking part?… we're good, aren't we!
Social Media: Every year, around this time, social media (especially Twitter) is ablaze with JL Christmas advert predictions, and with the year we're having it's no wonder people already are looking forward to the advert even more. So far, Sir Captain Tom has been predicted to be in one of the major brand's ad this year, however, for most, it seems as though they feel this year we could potentially see a Zoom call by a child to their grandparent, with Billie Eilish covering The Beatles 'Come Together' as the song.
Dreading the John Lewis Christmas advert this year. Probably a cover of Fix You by a children's choir, singing to all their nans via Zoom. Any other thoughts?

— Jonathan Dean (@JonathanDean_) September 20, 2020
Online: Sometimes the answers are staring you right in the face and with that being said, we've noticed, when you hover over its Christmas section a banner is visible which states: The Perfect Tree Is The One Picked Together - Moments Made for Sharing this Christmas.
Here goes, from start, to finish we predict this year's ad will all be about togetherness although we're apart. In one BIG Zoom call you'll see children calling their grandparents as they decorate the tree, you'll see neighbours helping each other out with food parcels, we'll see that coming together has helped the environment as tropical animals enjoy their original habitat in a cleaner world and then finally we'll see everyone taking to the streets to clap for the NHS & front line workers all to a slowed-down rendition of 'Come Together' being sung by Harry Styles and Sir Captain Tom.
Looks like we'll just have to wait and see IF we're correct when the ad lands, and if last years advert is to go by we might only have to wait until November 12th-15th-ish!
Phew! now we NEED a mulled wine.
(Images: John Lewis & Partners)