The first-ever joint Christmas campaign, John Lewis & Partners and Waitrose & Partners Christmas advert 2019 introduces us to EDGAR!

We earn a commission for products purchased through some of the links in this article.
If you haven't yet already fallen head over dragon tails with Edgar then seriously get your Grinch outfit on!
The two minute and thirty-second advert tells the heartwarming story of a young girl (Ava) and her friendship with the excitable young dragon – Edgar.
Throughout the ad we see Ava, who is excitedly preparing for Christmas alongside family, friends and of course, Edgar, who is so excited he can hardly contain his instinct to breath fire.
As the pair take part in the seasonal activities including ice skating it is soon noticeable that Edgar is finding this somewhat difficult, as he melts the ice rink and the annual dressing of the village Christmas tree ends in disaster.
Edgar who is worried he will ruin the big day hides away, but best friend Anna comes up with a magical idea to show the green Dino how much she cares about him. She presents him with the perfect gift – a delicious Christmas pudding – which ensures he plays a unique role in the spectacular village feast, lighting up Christmas in his own special way.
Craig Inglis, Partner and Customer Director, John Lewis & Partners, said: "I'm delighted our two brands have come together for this year's Christmas campaign. It started from a spark of an idea – a little dragon's excitement about Christmas – and became the story of how someone goes the extra mile for their best friend to give just the right gift. It's a funny, heart-warming story that will resonate with our customers as they seek out the perfect gifts for their loved ones this Christmas."
All set to the iconic song 'Can't fight this feeling' by REO Speedwagon and re-recorded by Dan Smith, lead singer of the band Bastille, viewers will be able to the John Lewis and Waitrose #ExcitableEdgar Christmas advert across social and on TV during ITV's The X Factor: Celebrity on Saturday 16 November.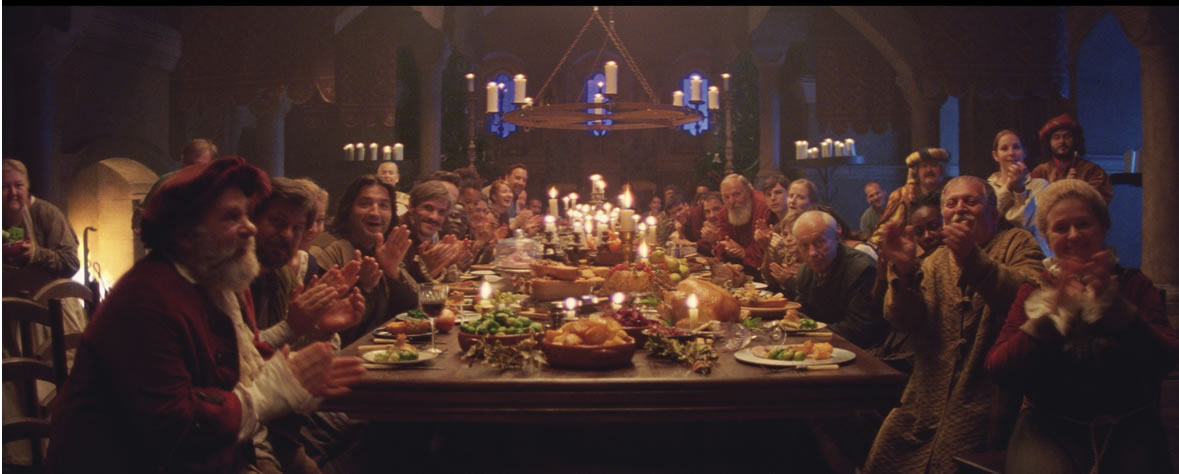 Want to get your hands on Edgar? You can as a selection of Edgar themed products in both Waitrose & Partners and John Lewis & Partners will be available including Cuddly Edgar toy £15 available from both retailers, Excitable Edgar Story Book £9.99 available from both retailers and Edgar character children's pyjamas £17 – £19 sizes available from John Lewis & Partners.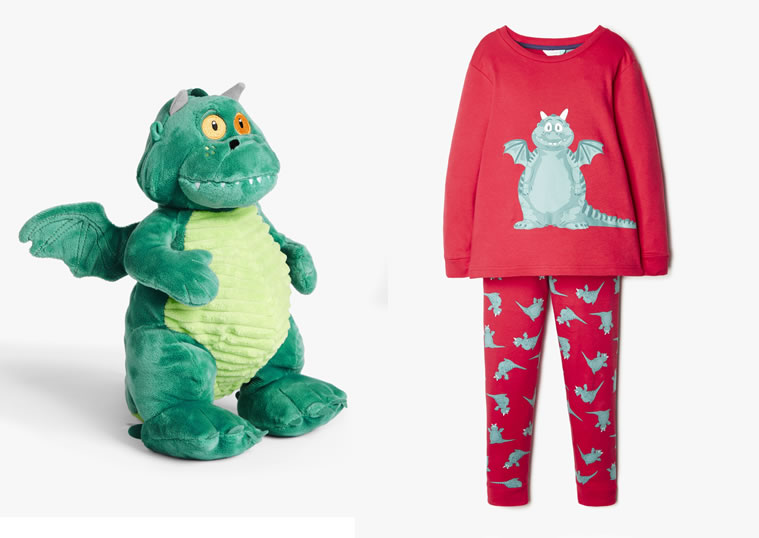 Christmas is now less than 70 days away, the weather is changing and we're swapping cardigans for our Winter coats and now we're preparing for this years haul of Christmas adverts.
Yes, that's right: Christmas adverts will start to hit our TV screens in the next couple of weeks and that means John Lewis festive slot won't be far behind.
So, what can we expect from this years?, official details are scarce at the minute and we've already predicted the John Lewis & Partners Christmas advert here but in the meantime, let's take a look back through what we may already know.
John Lewis & Partners: SHOP ADVERT
John Lewis Christmas advert 2019: When will it be released?
This year JL Christmas advert aired across social media on Thursday 13th November and on TV on the 16th of November. Last year's The Boy and The Piano featuring Elton John was released 15th November.
https://www.youtube.com/watch?v=mNbSgMEZ_Tw
The Moz the Monster ad was unveiled on 10 Nov 2017 and Buster the Boxer bounced onto our screens on 9 November 2016.
Who and What is rumoured to be in this year's John Lewis Christmas advert?
Fans across social media have suggested Lewis Capaldi will record this year's track, although now released, the advert features the iconic song 'Can't fight this feeling' by REO Speedwagon and re-recorded by Dan Smith, lead singer of the band Bastille.
John Lewis & Partners: SHOP ADVERT